Creating Partnerships
for Healthy Food and Feed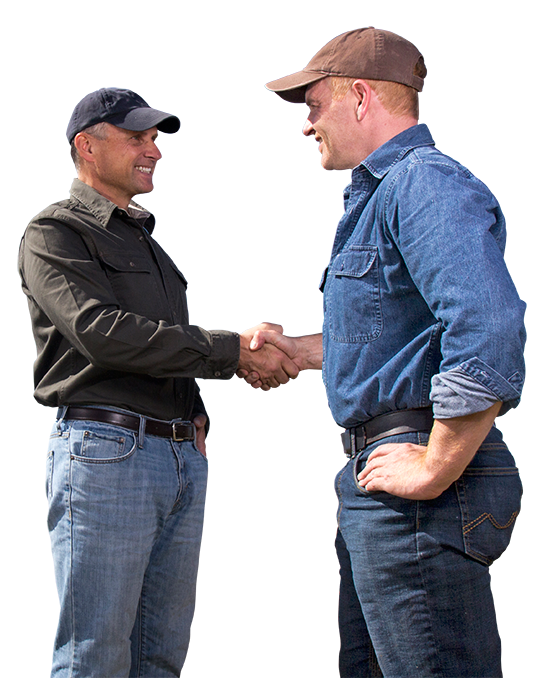 Huron Processing and Storage Facilities
Huron operates IP soybean processing plants in two Ontario locations near our Canadian head office, as well as our alfalfa facility in Western Canada.
Quality-assured soybeans
Our facilities in Benmiller, Ontario and Ingersoll, Ontario, are equipped to receive, process, package and ship the bulk of our soybean orders for worldwide delivery. All products processed by Huron are non-GMO, certified under CIPRIS (identity-preserved) and HACCP (Food Safety) standards. Both locations ensure gentle handling at every step of processing with top-of-the-line cleaning equipment.
These plants provide efficient colour sorting and sizing to meet the strictest customer specifications. We are continually upgrading our technology to support today's highest standards for consistency in grading and quality.
Safe, premium forage products
Huron sources its alfalfa forage products from a producer who has been operating in the town of Legal, Alberta, Canada since 1975. With a capacity of more than 75,000 mt per annum, this facility produces dehydrated and sun-cured forage products from raw hay or grass harvested nearby on some of the finest dryland fields.
The plant's location near the major rail and container yards of Edmonton, Alberta, gives us a best-in-class capability to ship by truck, rail or container. Its high-capacity container loading equipment and a state-of-the-art bagging line makes us well positioned to meet diverse needs for both bulk and retail orders.